How can I share a chatbot in development with a group of testers?
If you want to share a chatbot on a private test channel, you can consider using our test facility.

1) Choose a bot to make accessible for public testing:

2) Click the test chat icon on the left bottom of your screen:



3) Click on the button 'Share testchat'



4) Click 'Show password', and copy the password to the clipboard



5) Give the test users access through this link:

and share the password you made in step 1.

Your users will see this popup where they can insert the password.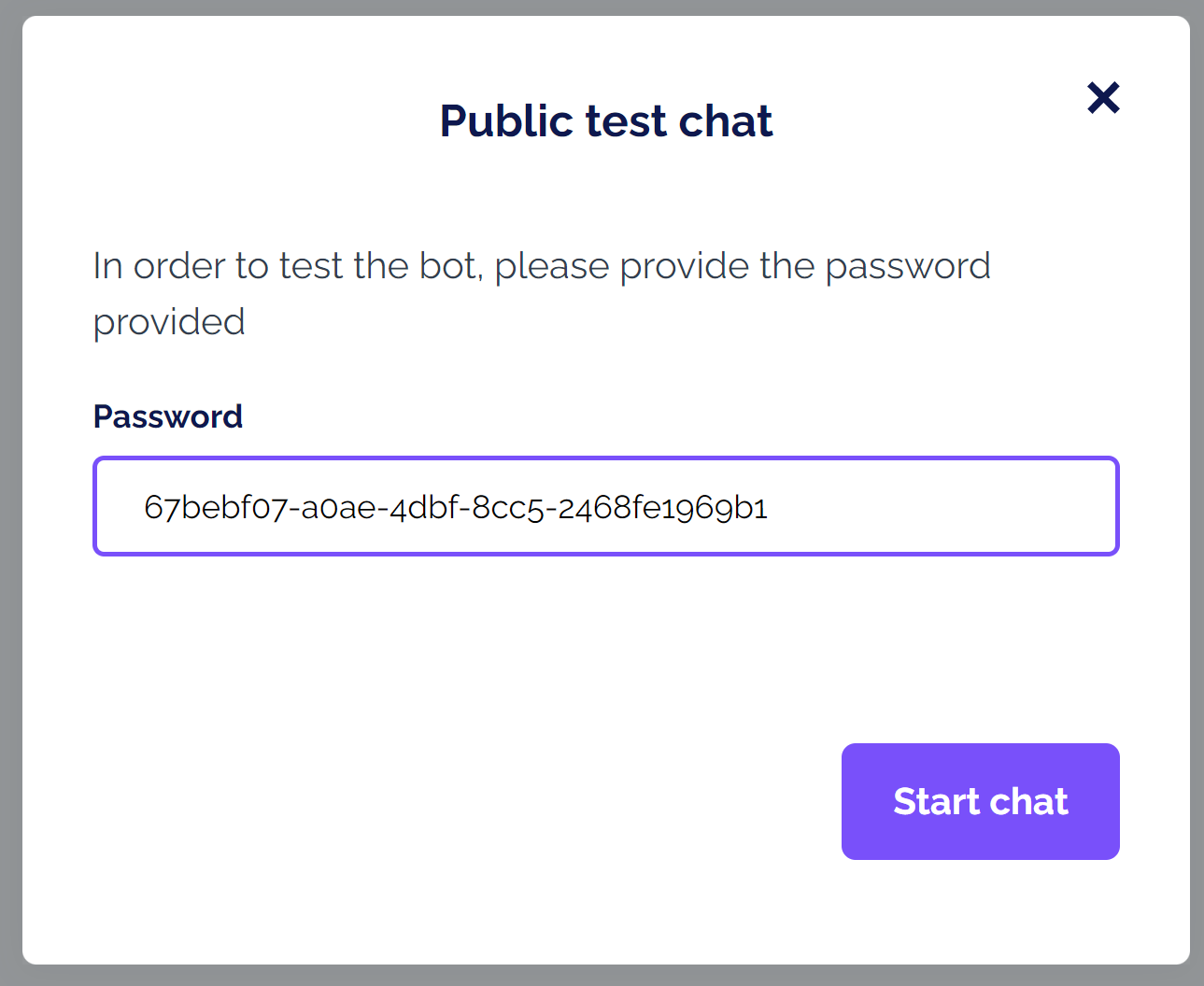 This is what they will see: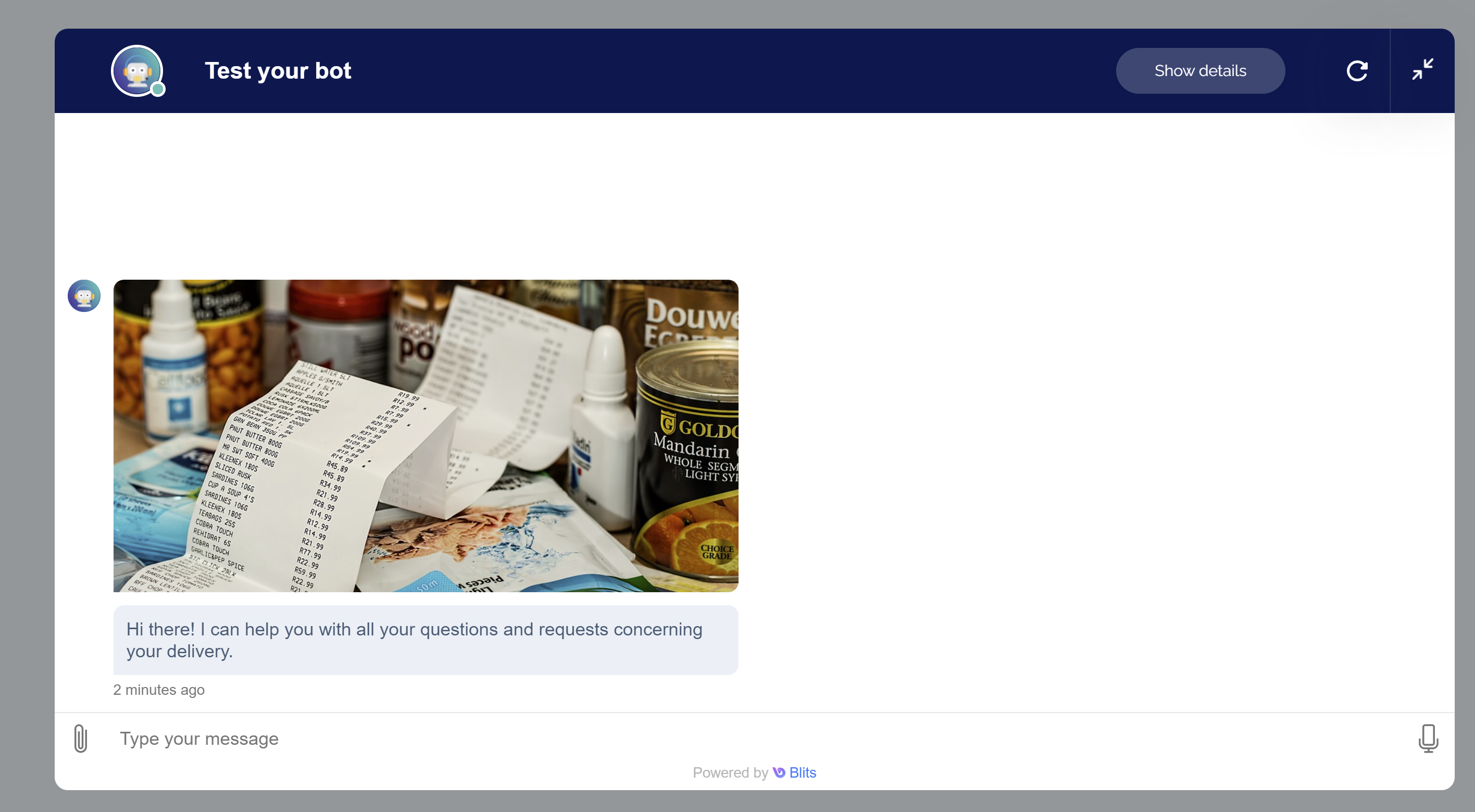 Related Articles

Testing your bot

Intro Once you have build and stored your bot it is time to test it. This can be done through the conversational interface that is shown in the bottom right corner of the blits platform. Within this conversational interface, you can test the ...

How to set up Facebook Messenger channel

You can configure your bot to communicate with people through Facebook Messenger. Users will access your bot from a Facebook Page. To connect the bot, you'll enable Facebook Messenger on the Facebook Page and then connect the bot to the Page. Get the ...

Simple entity

What are simple entities Simple entities can be used to group various words together to remove the need to rewrite utterances that simply use another word. This is often the case for various nouns or names, such as with city names. The NLP trains ...